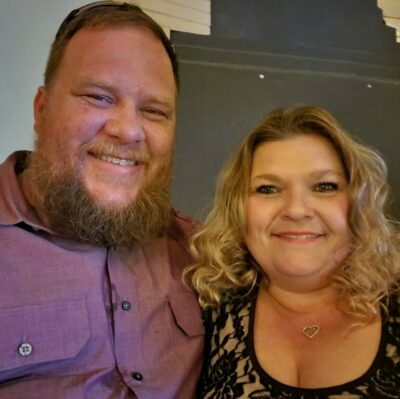 Pastor Kevin McMachen
My family and I have been blessed with the appointment to Caldwell Methodist Church. I am originally from Las Vegas, NV, where I lived until I was 19. I moved to Porter, TX and have lived in Texas ever since. I am married to my lovely wife Dawn, and we have three children. Our oldest is Lauren, who was married in 2019 to her husband Kyonn. Savanna is our middle child, and our son Evan.
My family and I joined Atascocita Methodist Church in 2004. Very quickly we became active in many ministries including youth, children's, Methodist Men, Emmaus, and others. I myself joined their praise team named Connexion and served for 15 years as a musician and worship leader.
After completing my undergraduate education in 2019 at Bauer College of Business at the University of Houston, I was appointed as a Local Licensed Pastor at Highlands Methodist Church. My undergraduate education included a degree in management with a minor in marketing along with certifications in entrepreneurship and digital marketing.
Shortly after my appointment to Highlands I began my seminary education at Perkins School of Theology at SMU. In May of 2022 I completed a master of divinity and was commissioned as an elder.
Along with my education and experience as a pastor, I am passionate about music, connectional ministries, youth, children, my family and above all our Lord and Savior Jesus Christ. I am truly honored to serve as your pastor. I pray that we will grow together in our mission to make disciples for Jesus Christ.