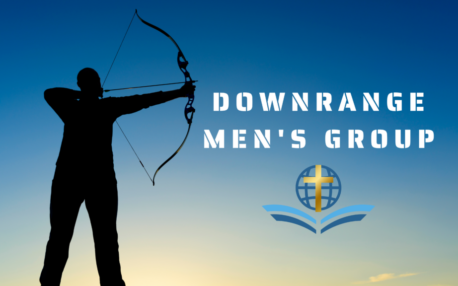 "As iron sharpens iron, so does one man sharpen another" – Proverbs 27:17

If you would like more information about this ministry, fill out this form below.
Downrange
men's group
This is a group formed by men for men as a place where men can be men. Men are men, we are different from women. We cannot apologize for being men or for the qualities that make us men. As men, and as Christian men, we have a specific role to play in this world. This group is a place where men can learn more about that role and learn the skill sets necessary to fulfill that role. The role of men can be very challenging and burdensome and this group is a place where men can unshoulder those burdens discuss those challenges. This is a group focused on being strong Christian men who are leaders in our homes, in our churches, and in our community by openly following Christ, remaining faithful to Him in our values and beliefs, and sharing His Good News with other men, our families, and our community.
We meet every Wednesday at 6:00 PM in the Fellowship Hall for dinner and then proceed to the activity center for our meeting.